Purple Silk Slip Dress
Regular price
$149.00
Sale price
Immerse yourself. PURPLE is not just a song- it's vibe- a mood- a fragrance - it's a dress - and you can effortlessly slip into it at any time- choose the occasion.
100% Silk Charmeuse slip dress in ultra violet tone. Scannable QR code for sound pairing featured inside dress.
Pickup currently unavailable
Share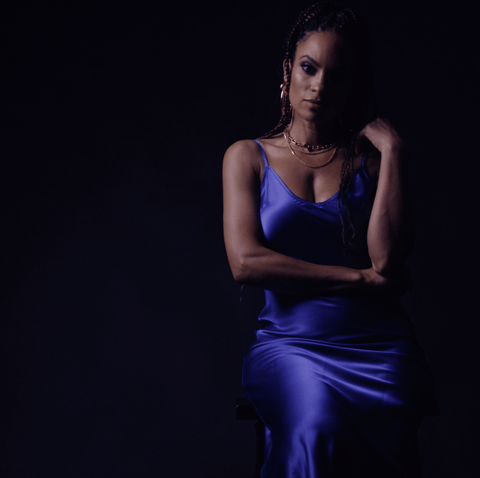 Details
Dress
100% silk Charmeuse
Adjustable straps MIDI length 
We recommend dry cleaning 
Can be warn day to night or after hours
Sizing Notes
Designed to just kiss your curves. Size up or down depending on desired fit.
XS (0-3), S (4-6), M(5-7), L (8-12)
Face Mask
1 reusable face-covering
100% silk Charmeuse
Double Sided 
adjustable elastic earloops and nose wire
Why Silk
Silk is a strong natural fibre, used for centuries. Silk is a lightweight, breathable fabric that is gentle and luxurious on your skin. It is good at maintaining your body temperature which means it can help you feel cool in hot weather and warm in the cold.
Qualities of silk