"I want all my senses engaged. Let me absorb the world's variety and uniqueness" – Maya Angelou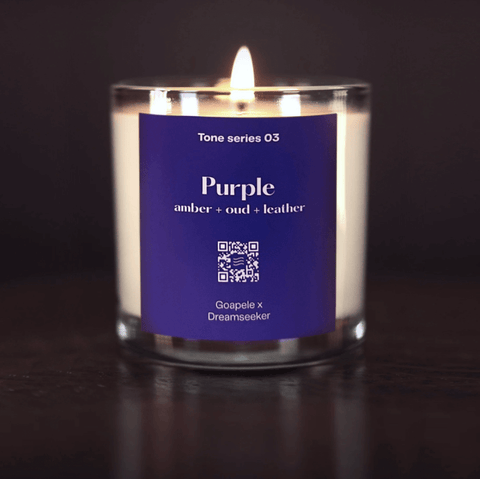 The scent of Tone Series 03 finds its home in the fragrance of amber, oud, and leather.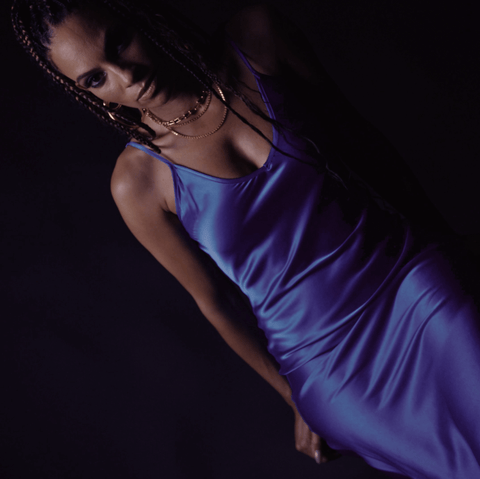 PURPLE is not just a song - it's vibe- a mood - a fragrance - it's a dress - and you can effortlessly slip into it at anytime- choose the occasion.
Hand-crafted with love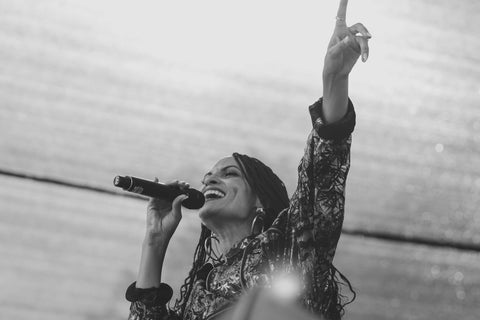 Song downloads with every purchase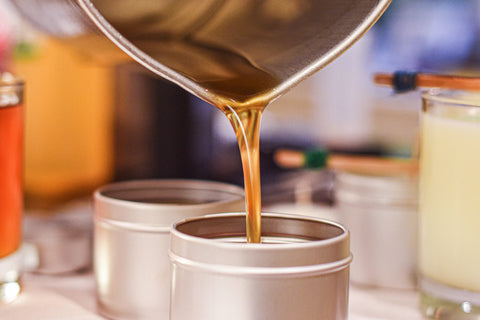 Hand-poured in California
Goaplele
Not only is Goapele a beloved singer, but she is also an innovative entrepreneur. As an artist with synesthesia (the ability to experience one of your senses through another), Goapele has delved into creating curated candles and apparel through Dreamseeker, which will give people an immersive experience by merging her music from COLOURS with aesthetic Tone Series merchandise.